---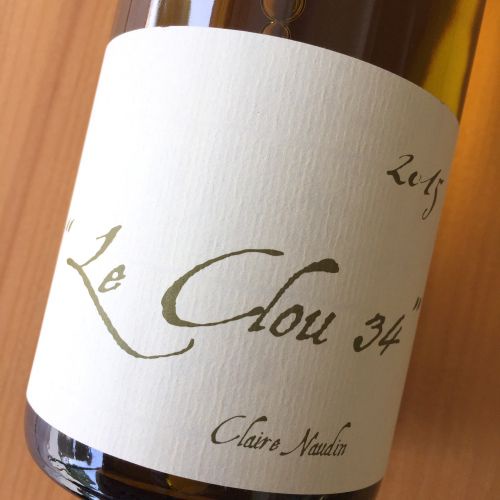 Claire Naudin Aligote le Clou 34 2015 (Domaine Naudin-Ferrand) 1.5 Liter (MAGNUM)
---
Claire isn't really all that new to the Burgundy game - she took over her from her father in 1994. But her wines are only just beginning to generate a certain buzz on this side of the Atlantic. She's been quietly turning out beautiful, affordable (for Burgundy) for years, edging into no-added SO2 territory when she thinks the grapes warrant it. Like many in Burgundy, she's had a rough couple years weather-wise, so her wines aren't getting any easier to find. But if you know where to look (and we're where to look) you can find them!
Her aligote is always a stand out. Old vines, no added SO2, with a clarity and precision that you probably won't expect from a no added SO2 wine. Bonus – it comes in two sizes: small and medium (also known as 750ml and 1.5 Liter magnum.) We may also have it in large (a 3 Liter double magnum!) so if that has you intrigued, ask us about it and we'll see if we can dig it out.
750ml available here.
Check out our full aligote selection here.
Burgundy, France
Aligote