---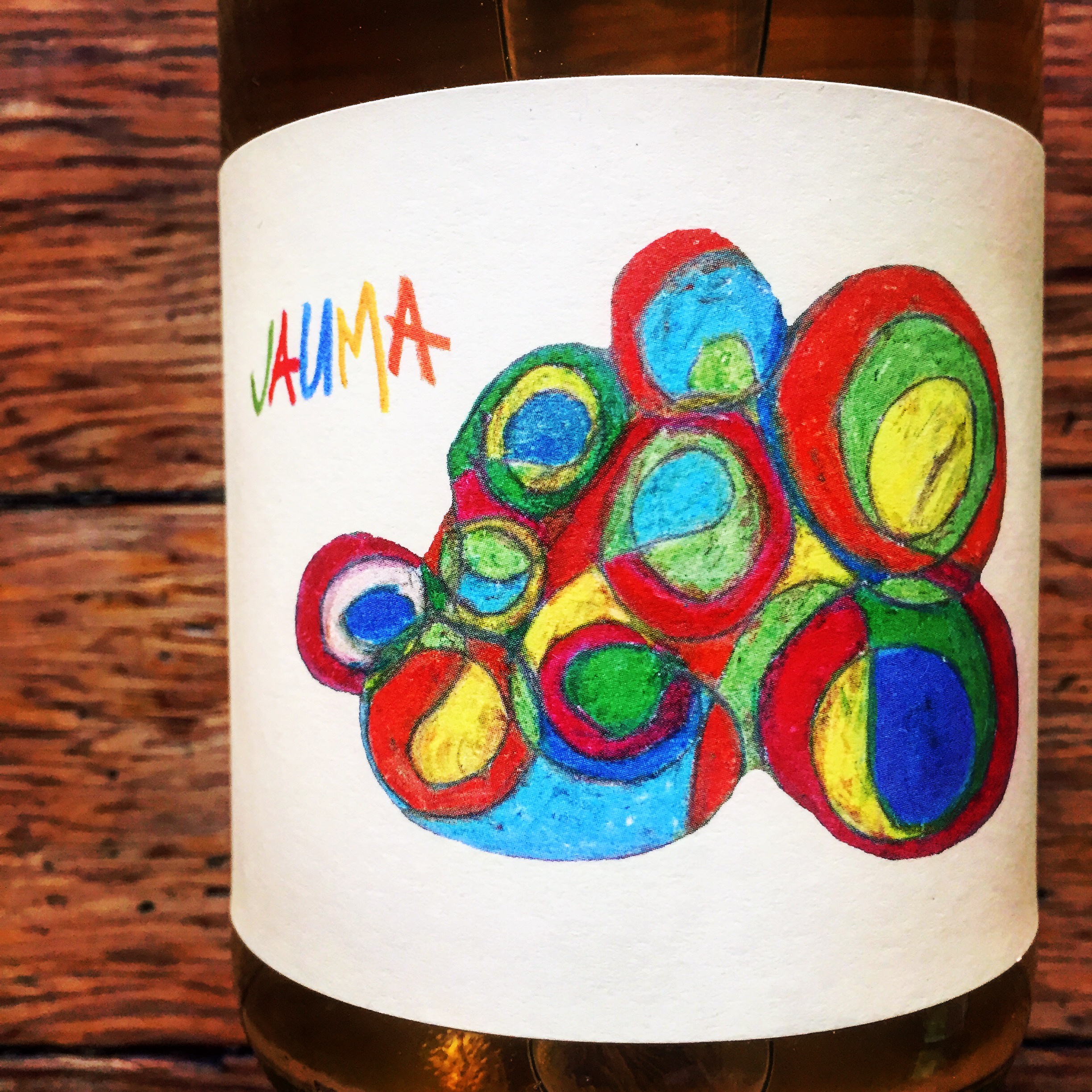 Jauma A 1000 Fires Muscat + Chenin 2018
---
FULL DISCLOSURE: THIS WINE IS NOT A PET'NAT. But as the note notes below, it has a nice little spritz to it that makes it seem like it could be. So while it didn't set out to be a petnat, it kind of is. For a fun comparison, grab a bottle of this + a bottle of the Persephone Petnat and have a little is-it-or-isn't it experiment. Two wrongs may not make a right (and there's certainly nothing wrong with either of these wines!) - but two pet-nots do make for a really great party.
Feiring Line Wine Society: March 2019 Selection
From Alice: James Erskine is doing his Milan Nestarec imitation with a wine that looks brown but tastes in the pink of health. Here he blends chenin with muscat, all with some skin contact to give it a nice fleshing of structure and zing it's pretty brilliant, even if it does have more fizz than his current release of a pet'nat. There's a pretty firm tannin. The aromatic muscat lifts the floral and fruit aspects. Completely clean with savory and deliciousness. Long finish.
South Australia, Australia
chenin, muscat