---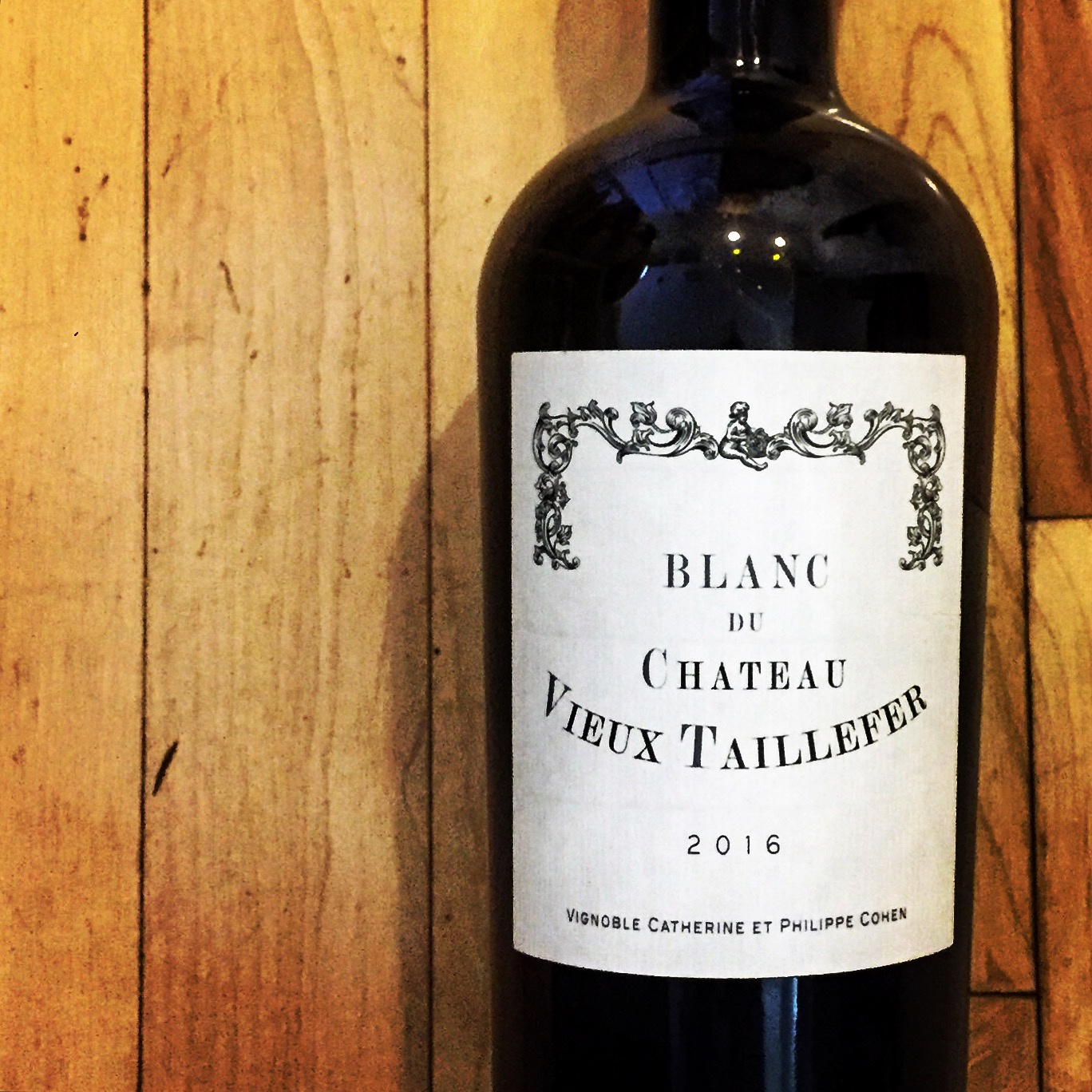 Blanc du Chateau Vieux Taillefer 2016
---
There are wines you need, and wines you want. This is definitely wine you want. It's Bordeaux Blanc… but not really. Technically it's Vin de Table. Because white wines from Saint Emilion don't officially exist. And Bordeaux Blanc made from a crazy field blend of merlot blanc, chasselas, and muscat mixed in with a bit of the traditional grapes? Well that DEFINITELY doesn't exist. 
Except it does. And this awesome bottle is it. It's an epic story of heirless vignerons none too thrilled about their neighbors, outlaw vineyards, Anselme Selosse's borrowed press – and a young couple with a dream of owning vines in Bordeaux. It's the story of Philippe and Catherine (who earned her winemaking chops at a little place called Petrus) – a couple possessing of excellent karma and now, some old vine merlot rouge… and blanc. 
The wine seems almost Alpine. Maybe that's because I know there's some chasselas in the blend. Or maybe it's because the bottle shape reminds me of my favorite Blanc de Morgex. Whatever it is, the wine has that silky, white flower, river-water-over-rocks texture that reminds me of my favorite bottles form the Valle d'Aoste. 
So with all due respect to Mick Jagger, sometimes you can get what you want. 
Even it's not what you need.