---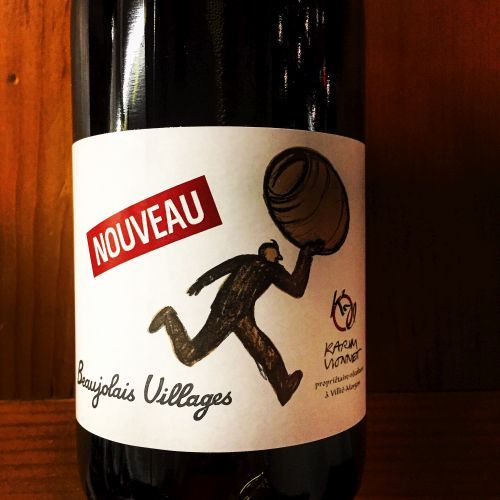 Karim Vionnet Beaujolais Nouveau 2018
---
Good Beaujolais Nouveau? Does such a thing really exist? Of course it does... And this is one of them. No enzymes, no banana yeasts, no added sugar and minimal/ low sulphur additions.... just a hope and prayer that the wine finishes fermenting in time to make the boat.
Now just to manage your expectations: even though good Beaujolais Nouveau  is very good, it still isn't meant to be uber-serious. It's supposed to be delicious, glubbable, throw-it back goodness. It's the sort of wine that makes you smile and then lets you go about your business (which could very well involve finishing the bottle yourself.)
Seriously delicious? Yes. Seriously serious? Save that for a dinner that doesn't involve a big bird, 34 side dishes, and a kid's table.
This specific bottle is from Karim Vionnet. Of our two Nouveaux, this is the darker, crunchier, more brooding of the two. Well, maybe not brooding… Beaujolais Nouveau doesn't really brood, but it certainly has a very slightly serious edge to it. 
Beaujolais, France
gamay