---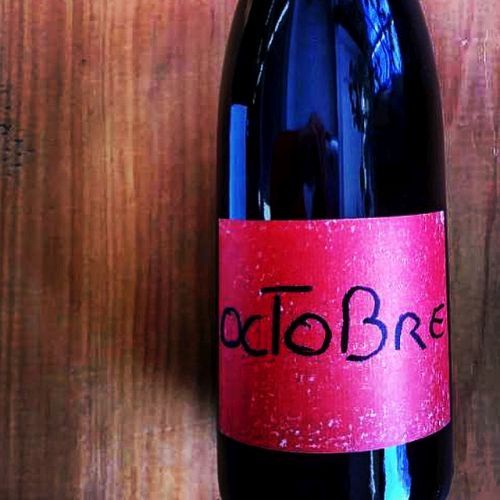 Les Foulards (Jean-François Nicq) Rouges Octobre 2017
---
There's a semi-official category of wine called "glou glou" – and it's just like it sounds, a liquid example of onomatopoeia. Translated to English, that would be called "glug glug" wines. These are two different translations of the sound the bottle makes as you raise it up and pour it, perhaps directly into your mouth, no glass required. These are wines that are made to be delicious, light, and very easy drinking. They're often made using a winemaking technique called carbonic maceration, which involves fermentation within the berry. I'll spare you the full science lesson, but it results in a wine that's all soft edges, bright, juicy fruit, and generally, a lower level of alcohol. Done well, with perfect, healthy grapes, it's a style that lends itself to no added SO2 winemaking. And it's fast – so a winemaker can get some wine into bottle for quick drinking while the other, more serious wines are doing their more serious things. (This is also helpful to winemaker cashflow, but I will spare you the finance lesson.)
Which brings us to our wine of the week: 
Les Foulards (Jean-François Nicq) Rouges Octobre 2017
This is a classic glou glou, but a master of glou glou. This is syrah, but probably not like you've seen it before. The grapes are gorgeous, from the sunny Languedoc, where the weather is good and you can still acquire a few parcels of vines to work the way you want to…. which in Jean-François Nicq's case, is organically. This is his glou glou – a nouveau style that's bottled in October, hence the name. It's 11% abv, which is on the low end of the spectrum and makes drinking more than a glass an easy thing to do. Or don't worry about the glass – if you happen to drink it straight from the bottle, we won't tell. In fact, we might even recommend it. NOTE: This wine is best with a bit of chill on it. Not white-wine cold, but thirty minutes in the fridge, or a snow bank, would be just about perfect.
Languedoc-Rousillon, France 
syrah