---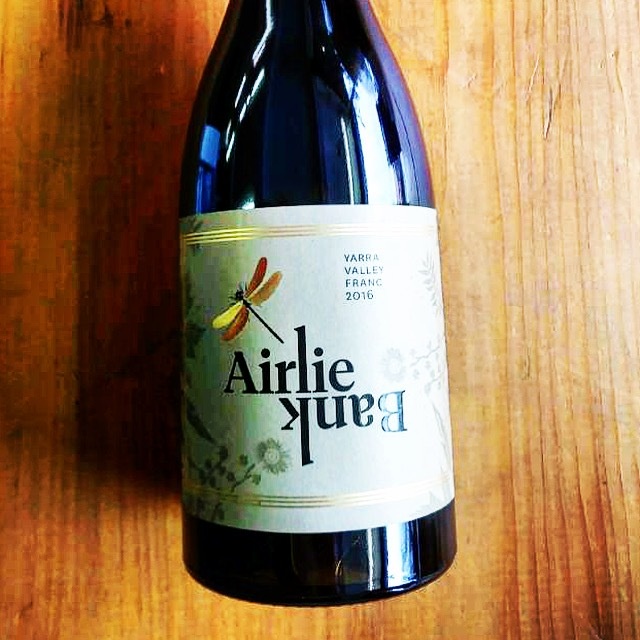 Punt Road Airlie Bank Cabernet Franc 2015
---
This wine is from the Yarra Valley, in Victoria, one of the southern states of Australia.
MOMENTARY PAUSE
(If "Australian wine" brings to mind kangaroos hopping around the outback and onto bottle labels, then prepare to be surprised. This wine has nothing to do with the "critter labels" that used to dominate the Australian wine shelves. There has always been a lot more to Australian wine than that, and these days, we're starting to see more and more of it over here.)
BACK TO OUR REGULARLY SCHEDULED EMAIL
So… Punt Road Airlie Bank Cabernet Franc 2015. If you're not already familiar with Cabernet Franc, this is a nice entry point into the grape. It a little lighter and more aromatic than Cabernet Sauvignon, but fuller-bodied and more red-fruit driven than Pinot Noir. It's nice with a hint of a chill, but can stand up to wintery foods – and it's a grape that given its very slight earthy/herbal character, LOVES root vegetables!
If you are already a Cabernet Franophile, chances are you've been drinking bottles from grapes grown in its mothership, France's Loire Valley. This one will be different, a little richer, fuller, fruitier, because even the cool parts of Australia, like the Yarra Valley, are still warmer than the Loire Valley. But it's worth trying to see how the grape expresses itself when it's treated to ample sunshine. Consider it part of your vinous education and give it a try.
Yarra Valley, Victoria, Australia
cabnernet franc